Co je nového v Herbatint?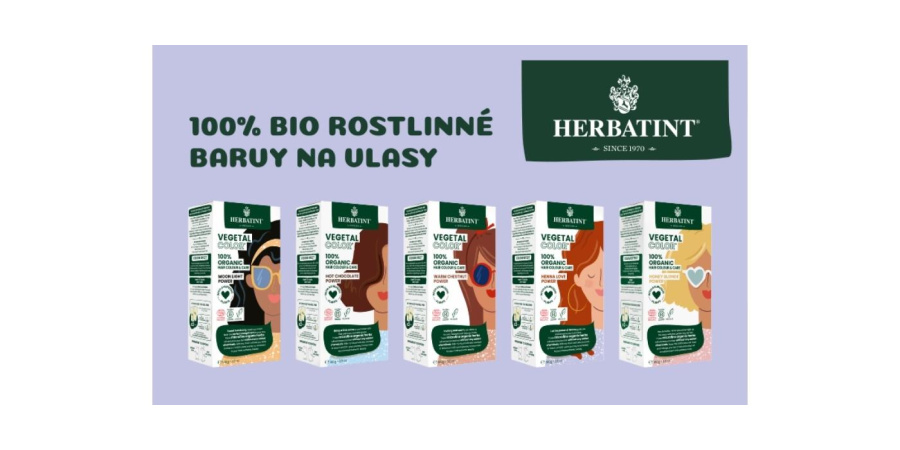 barvy na vlasy Herbatint v našem obchůdku nabízíme už poměrně dlouho, takže není třeba je dlouze představovat. Za tu dobu se z těchto semi-přírodních barev stal jenen z nejprodávanějších produktů u nás a jeho obliba neustále stoupá. Není se co divit :) Herbatint nabízí semi-přírodní permanentní barvy s výtažky z osmi bylin, které 100% kryjí šediny a zároveň jsou zcela bez amoniaku, resorcinolu, parabenů, alkoholu a parfemace.  
✅ Velkou výhodu shledáváme v možnosti míchání více odstínů dohromady a tedy i v dotvoření svého vlastního odstínu. A nejen to. S pomocí Herbatintu si také můžete namíchat svůj vlastní barvící šampon. Barvy jsou dermatologicky testované na citlivou pokožku. Bylinné výtažky vlasy  regenerují, dodávají lesk a dlouhotrvající odstín. Původ značky najdete v Itálii a to již od roku 1970. 
✅ Nyní Herbatint přichází s novinkou a to se 100% přírodními rostlinnými barvami. Herbatint Vegetal Colour. Jak už samotný název napovídá, jde o 100% bio rostlinné barvy na vlasy, kombinující barvicí byliny nejvyšší kvality se silou prastarých ájurvédských rostlinných prášků. Rostlinky dodávané do barev vyrostly v Indii zcela bez použití pesticidů nebo hnojiv. Přírodní barva vaše vlasy vyživí, obnoví vlasová vlákna a vlasovou pokožku. Také se pyšní certifikaci ECO-CERT.
✅ Vybírat můžete z několika odstínů, takže si vybere opravdu každý ten svůj :) Nejste si jistá vhodným odstínem? Pro tyto případy Herbatint přichází s přehlednou tabulkou, která by vám s výběrem měla snadno pomoci. Nechce se vám zrovna příliš experimentovat? Potřebujete pouze vyživit a ozdravit své vlasy? Pak musíte vyzkoušet neutrální přírodní barvu Cassia, která dokonale rozzáří vaši aktuální barvu.
Výběr zboží,Ceny,Rychlost doručení
Pečlivě vybrané produkty, rychlost doručení, zákaznický servis, široká nabídka
Komunikace, rychlost, přehlednost....
Nic
moc prijemna komunikace, kvalitni zbozi