RENOVALITY Marula oil cold pressed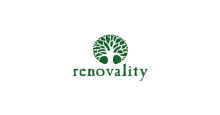 Description and parameters
Review (3)
Discussion
RENOVALITY Marula oil cold pressed
Marula tree oil is literally a cosmetic hit today! The oil regenerates the skin and keeps it in good condition. It is excellent in the preventive care of problematic skin and stressed or mature skin (cellulite, scars, stretch marks, aged skin, hard skin), when its antioxidant, moisturizing and antiseptic properties become apparent. It is also exclusive in the care of dry, brittle and damaged hair, reducing split ends and improving hair texture.
Why will you love it?
Renovality oils are of pure natural origin. They are cold-pressed only from carefully selected plants, which also guarantees their perfect quality and the highest possible amount of bioactive substances. The oils are well absorbed and no mineral oils, synthetic substances, preservatives or dyes are added.
Use
Use on skin or complexion. Using a dropper, take the desired amount of oil from the bottle into the palm of your hand, warm it in your palm and then apply the oil evenly to the skin of the face and massage until fully absorbed. The oil also cares for the nails and cuticles, just apply a drop to each nail and massage into the surrounding nail skin. Hair tonic: Massage the oil into the scalp and then rub into the hair along the entire length, wrap in a towel and leave on for 10 minutes, then rinse. For external use only!
Local manufacturer (CZ and SK)
Ne
Origin of the brand
Czech Republic
Tips for use
It is better to use facial oils on moistened skin. If you use flower water to moisten your skin, the oil is more easily absorbed and the skin does not stay oily for long. Tap water can dry out the skin with prolonged use.
Notice
For external use only. However, do not use natural cosmetics on open wounds either. This product is not intended to diagnose, prevent or cure any disease. In case of eye contact, flush with lukewarm water from the inner corner to the outer corner for at least 15 minutes. If you wear contact lenses, remove them before rinsing. If irritation occurs, seek medical attention. Before the first use, it is recommended to perform the so-called. patch test, i.e. apply and test the cosmetic product for tolerance on a small area of skin, preferably on the wrist, and wait 24 hours. This method can prevent the onset of allergic reactions and hypersensitivity to the product. If an allergic reaction occurs after application, wash the skin surface with lukewarm water. Stop using the product immediately. If the allergic reaction persists for a prolonged period of time, seek medical attention.
Storage
Store in a dry and dark place at room temperature. Once opened, use within 3 months. Keep out of reach of children.
Ingredients
Sclerocarya Birrea Seed Oil
Lucia Schroth-Maniakova 18.02.2019
Miska k marulovemu oleju máte pridanú foto s Malina názvom :) chybička se vloudila
Lucia Orviská 18.02.2019
Milá Lucka, ďakujeme veľmi pekne za upozornenie, už sme to opravili :) Lucia, produktová víla
Kateřina Kratochvílová 11.03.2019
Dobrý den. Mám dotaz, který z olejů ( Moringový olej nebo Marulový olej ) je vhodnější pro zralou pleť? Děkuji za odpověď.
Lucia Orviská 11.03.2019
Dobrý deň, oba oleje sú skvelou voľbou, pretože hydratujú a omladzujú pokožku, ale práve marulový olej sa veľmi často pridáva do anti-age prípravkov. Oba dajú používať aj na vlasy, jemnú nechtovú kožičku alebo vysušenú pokožku. Nezanechávajú mastný film. Lucia, produktová
RENOVALITY Marula oil cold pressed
Myslí ekologicky
Uvítala bych, kdyby byla expirace produktů v eshopu vždy uvedena. Myslím, že toho není zcela jednoduché docílit.
rychlost,přehlednost,bezpečně zabaleno,pokaždé příjemná zkušenost
Výběr zboží,Ceny,Rychlost doručení
Pečlivě vybrané produkty, rychlost doručení, zákaznický servis, široká nabídka
Komunikace, rychlost, přehlednost....
Nic