CHISTEE Universal Spray Mint 1 050 ml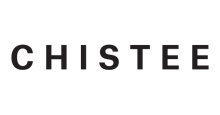 Description and parameters
Review (2)
Discussion
CHISTEE Universal Spray Mint 1 050 ml
The powerful little household cleaner is 100% natural and its active foam easily removes grease and dirt from all types of surfaces and materials, including fabrics and textiles. It is ideal for smaller areas and objects. Thanks to the active foam, you can easily clean stains on clothes, various textiles, carpets, sofas or upholstered furniture. The efficient spray nozzle allows every drop of detergent to be used. The scent of myths gives you a perfect feeling of cleanliness. All CHISTEE products have a strong cleaning and antibacterial effect. A special combination of natural extracts penetrates deep into contaminated surfaces and leaves them spotlessly clean. The all-purpose cleaning spray can be used in the kitchen, bathroom and toilet, on wooden and upholstered furniture, clothes creases or for hand washing
Why will you love it?
For his absolute safety. At Krásná Every Day, we are all moms of young children, and we loved this brand for its clean formula and versatility. We use the cleaner safely on floors, bathrooms, toilets or kitchens, as well as for washing children's toys, fruit or vegetables. Plus, with CHISTEE you don't have to worry if your little helpers want to help you clean up :)
You can also make your own universal spray from CHISTEE concentrates and save the environment and your budget.
Use
Spray the all-purpose cleaner directly onto the surface to be cleaned, leave it on for a while and rinse with water. For a perfect residue-free effect, it is important to wash the cleaning agent completely off the surface to be cleaned.
Storage
The product may change colour at temperatures below 15 °C, but this does not affect its quality and cleaning properties. Once opened, use within 12 months. Keep out of reach of children.
Further information on the packaging
With atomizer
Local manufacturer (CZ and SK)
Ne
Origin of the brand
Slovakia
Tips for use
You can safely use the cleaner to clean the kitchen, bathroom, toilets, hallways. For washing surfaces, dishes, dishwashers, floors, heating, stains on clothes, during hand washing, washing machine, children's toys and even fruits and vegetables. It can be used on the following surfaces: stainless steel, sinks, washbasins, toilets, taps, wood, PVC and plastic, glass, screens, tiles, marble, ceramics, brass, copper, various fabrics and textiles, wool and silk, carpets and sofas, upholstered furniture, beds and mattresses, parquet and wooden floors, lino and rubber floors, stone floors, terraces...
Notice
In case of eye contact, flush with lukewarm water from the inner corner to the outer corner for at least 15 minutes. If you wear contact lenses, remove them before rinsing. If irritation occurs, seek medical attention. If you will be using the cleaner without gloves, it is recommended that you perform the so-called. patch test, i.e. apply and test the cleanser for tolerance on a small area of skin, preferably on the wrist, and wait 24 hours. This method can prevent the onset of allergic reactions and hypersensitivity to the product. If an allergic reaction occurs after application, wash the skin surface with lukewarm water. Stop using the product immediately. If the allergic reaction persists for a prolonged period of time, seek medical attention.
Ingredients
Water, olive oil, safflower oil, geranium oil, milk thistle oil, peppermint oil, processed sea salt.
S týmto sprejom je zrazu upratovanie zábavná činnosť :) všetko krásne vonia a je hneď ciste! Parada
This item has not been discussed yet. If you want to be first, click on the button Add a post
CHISTEE Universal Spray Mint 1 050 ml
Výběr zboží,Ceny,Rychlost doručení
Pečlivě vybrané produkty, rychlost doručení, zákaznický servis, široká nabídka
Komunikace, rychlost, přehlednost....
Nic
moc prijemna komunikace, kvalitni zbozi