EVERYDAY MINERALS Kabuki brush with long handle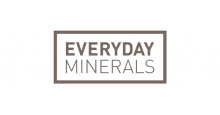 Description and parameters
Review (5)
Discussion
EVERYDAY MINERALS Kabuki brush with long handle
The versatile Kabuki brush is the perfect choice for applying blush, mineral make-up or powder. The extended handle allows for greater dexterity when applying make-up, the rounded tip of the brush picks up pigment perfectly, while the dense bristles ensure even application of mineral make-up.
Why will you love it?
Like all Everyday Minerals products, this brush is 100% vegan and not tested on animals. The handle is made of 100% renewable bamboo. The synthetic bristles are dense and softly plush, ensuring flawless coverage with minimal powder fallout.
Tips for use
To clean the brush, apply a mild hair shampoo to the dampened bristles, lather and rinse thoroughly under running water. Smooth the bristles in one direction, place on a clean towel and let dry naturally.
Local manufacturer (CZ and SK)
Yes
Storage
Keep out of reach of children.
Skvělý štětec, využívám ho společně s pudrem od Everyday Minerals. Jemný, příjemný na dotek, dobře se s ním pudr nanáší.
Lucia Slušniaková 23.07.2019
Je nejaký rozdiel medzi týmto a zrezanym stetcom? Chcem pouzivat na makeup. Neskor mozno aj púder a rada by son nala iba jeden stetec... co by ste mi poradili? Ďakujem
Lucia Orviská 24.07.2019
Dobrý deň, Kabuki štětec s krátkou rukojetí Eco Botan je vynikajúci na nanášanie minerálneho make upu. Je veľmi bohatý a jemný, obľubujem ho aj na púder. Kabuki štětec s dlouhou rukojetí je univerzálnym štetcom na púder, lícenku aj minerálny make up. Tento mi skôr vyhovuje na púder a lícenku. Takže sa nedá povedať, ktorý je lepší alebo či je medzi nimi výraznejší rozdiel :) Lucia, produktová víla
Lucia Kuricova 11.12.2019
Dobry den, je tento stetec vhodny i na nanasanie tekuteho make upu? Dakujem
Markéta Hloušková 18.12.2019
Dobrý den, Lucia, děkuji Vám za Váš dotaz :) Tento univerzální štětec je přednostně určen pro aplikaci sypkých pudrů a tvářenek. Štětiny tohoto štětce jsou však syntetické a hodně husté, je tedy možné ho na nějaký více tekutý make-up použít. Na hutné make-upy bych tento štětec spíše nedoporučila. Hezký den, Lucka
EVERYDAY MINERALS Kabuki brush with long handle
rychlost,přehlednost,bezpečně zabaleno,pokaždé příjemná zkušenost
Výběr zboží,Ceny,Rychlost doručení
Pečlivě vybrané produkty, rychlost doručení, zákaznický servis, široká nabídka
Komunikace, rychlost, přehlednost....
Nic
moc prijemna komunikace, kvalitni zbozi