COSMETIKABIO Natural hair color brown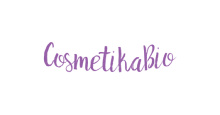 Description and parameters
Review (3)
Discussion
COSMETIKABIO Natural hair color brown
Cosmetikabio'snatural henna haircolour is designed not only to enhance your colour shade, but also to nourish your hair and achieve high shine, softness and volume.
Why will you love her?
All colours are vegan and Fair Trade - meaning that these colours do not go through sub-vendors across the planet, but are manufactured directly under the Cosmetikabio brand in India and are paid market price. Ecocert, CPK and Vegan certification is a matter of course for them. On our blog you can see a swatch of all the Cosmetikabio colours we have in our e-shop. 
Use
25 g barvy pro krátké vlasy/50 g pro střední a dlouhé vlasy smíchejte s teplou vodou (1 díl barvy, 3 díly vody). Aplikujte na vlasy ihned po smíchání. Přikryjte fólií. Vyčkejte nejméně 45-90 minut. Opláchněte vodou. Není nutné použít šampon.
Local manufacturer (CZ and SK)
Ne
Origin of the brand
Czech Republic
Notice
For external use only. However, do not use natural cosmetics on open wounds either. In case of eye contact, flush with lukewarm water from the inner corner to the outer corner for at least 15 minutes. If you wear contact lenses, remove them before rinsing. If irritation occurs, seek medical attention. Before the first use, it is recommended to perform the so-called. patch test, i.e. apply and test the cosmetic product for tolerance on a small area of skin, preferably on the wrist, and wait 24 hours. This method can prevent the onset of allergic reactions and hypersensitivity to the product. If an allergic reaction occurs after application, wash the skin surface with lukewarm water. Stop using the product immediately. If the allergic reaction persists for a prolonged period of time, seek medical attention.
Storage
Natural cosmetics are best stored in a cooler, dry place. Do not expose it to direct sunlight or frost. Sunlight can devalue it or reduce its expiry date. At the same time, when using cosmetics, follow the hygiene recommendations, for example, use a cosmetic spatula to scoop the products in the cup, always close the products after use and keep the edges of the bottles clean. Keep out of reach of children.
Ingredients
Rubia Cordifolia, Indigofera Tinctoria, Eclipta Alba, Emblica Officinalis, Lawsonia Inermis, Acacia Catechu, Coffea Arabica, Hibiscus Rosa Sinensis, Trigonella Foenum-graecum
Martina Vránková 10.10.2018
Dobrý den, Míšo, lze nějak u hennové barvy brown předejít obarvenému krku na modro i několik dní po obarvení a důkladném smytí henny z hlavy? :) Děkuji.
Lucia Orviská 11.10.2018
Dobrý deň, jednou z možností je namiešať si to menej tekuté, aby to držalo len na vlasoch. Krk si môžete natrieť okolo vlasov mastným krémom alebo si dať okolo neho starší uterák, aby ste si nezafarbili kožu. Lucia, produktová víla
Martina Vránková 13.10.2018
To jsem udelala, smes byla husta, nestekala a dobre ve vlasech drzela. Modry krk jsem mela az den po obarveni a mám pocit, ze to bylo z vlasu, nikoliv z aplikace barvy samotné :-) hezký den, Martina.
COSMETIKABIO Natural hair color brown
Myslí ekologicky
Uvítala bych, kdyby byla expirace produktů v eshopu vždy uvedena. Myslím, že toho není zcela jednoduché docílit.
rychlost,přehlednost,bezpečně zabaleno,pokaždé příjemná zkušenost
Výběr zboží,Ceny,Rychlost doručení
Pečlivě vybrané produkty, rychlost doručení, zákaznický servis, široká nabídka
Komunikace, rychlost, přehlednost....
Nic